Churchys Chimneys is a chimney sweep based in Totnes, Devon. Serving the Totnes, Paignton, Ivybridge, Buckfastleigh, Ashburton and Kingsbridge areas in South Hams.
Churchys Chimneys is a family-owned, professional chimney sweep service based in Totnes, Devon, United Kingdom. We are dedicated to providing best-in-class chimney sweep services at competitive prices. As an Sweep Safe approved chimney sweep, we are committed to keeping your family and home safe by following recognized standards of safety and quality. We proudly serve the Totnes, Paignton, Ivybridge, Buckfastleigh, Ashburton and Kingsbridge areas.
Chimney Sweep Prices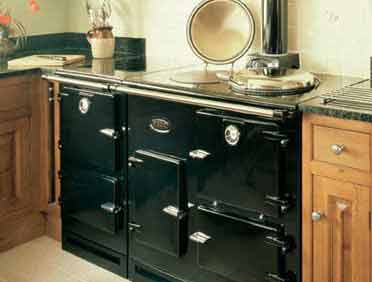 Why choose Churchys Chimneys?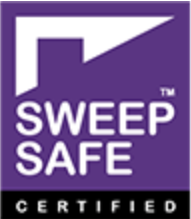 We are a Sweep Safe approved chimney sweep.
Sweep Safe aims to improve the knowledge and safety of chimney sweeps and customers across the UK. As a member of Sweep Safe, Churchys Chimneys is dedicated to chimney safety and is well-versed in chimney sweep rules, regulations, techniques, and equipment. Chimney sweeps must meet standards set by Sweep Safe to become a member.
We are fully insured.
Churchys Chimneys is fully insured with Trade Direct and carries public liability up to £5,000,000, making us suitable for thatched properties.
We issue sweep certificates.
Churchys Chimneys issues a sweep certificate after we have swept and inspected your chimney and appliance. It contains a safety check list and will inform you of any recommendations to improve the safety of your appliance and flue. Most insurance policies require an annual chimney sweeping to help reduce the risk of chimney fires.
We provide camera inspections.
After we have swept your chimney, if we have any concerns, Churchys Chimneys will use a camera to properly inspect the chimney or flue. A camera inspection ensures thoroughness if there are any concerns about your chimney.
What additional services does Churchys Chimneys provide?
Birds nest removal
Churchys Chimneys provides bird nest removal as needed and allowed. Unfortunately, jackdaws and rooks enjoy nesting in chimneys. They can build very large nests using twigs and sticks. These nests can block chimneys, creating both fire and CO risks. Additionally, bird droppings carry bacteria that can lead to lung disease called Histoplasmosis. Churchys Chimneys will always perform a camera inspection of the chimney or liner to make sure all nest material is removed. However, we cannot remove live nests with eggs or chicks during nesting season (March – September) as doing so is illegal.
Stove maintenance
Churchys Chimneys supplies and fits fire rope and fire bricks for most appliances. We have a quality selection of fire rope and will cut fire bricks to fit your stove when possible. Some stoves have moulded fire bricks that may need to be pre-ordered from your stove manufacturer.
Carbon monoxide alarm fitting
Churchys Chimneys can supply and fit CO alarms. Carbon monoxide is potentially fatal even at low levels. As CO has no colour, taste, nor smell, it is recommended to have a CO alarm fitted with every appliance.
How should you prepare for a chimney sweep visit?
Churchys Chimneys will need access to the appliance to work safely. We recommend removing any items from the area that may block access to the appliance. If possible, arranging nearby parking would allow us to transport our equipment to your property efficiently.
How often should you have your chimney cleaned?
You should have your chimney cleaned regularly to reduce the risk of fire hazards and ensure your chimney system is in proper working order. Any amount of significant soot buildup can be enough to fuel a fire. Chimney cleaning should also be performed if any glaze appears in the system, regardless of how much soot buildup is evident. If you're unsure whether you should have your chimney cleaned, it's best to err on the side of caution. Many insurance companies recommend having your chimney inspected and cleaned once per year, at minimum.
If you are seeking a professional and trustworthy Totnes Chimney Sweep, Paignton Chimney Sweep, Ivybridge Chimney Sweep, Buckfastleigh Chimney Sweep, Ashburton Chimney Sweep, Kingsbridge Chimney Sweep, or a chimney sweep in the surrounding areas, contact Churchys Chimneys today.